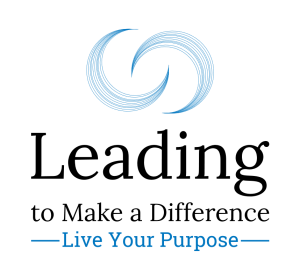 "It would be foolish to disguise the gravity of the hour. It would still be more foolish to lose heart and courage."

Winston Churchill

The past 3 weeks seem almost surreal. Last Saturday, we had less than 30 cases of the COVID-19 virus here in North Carolina — the total now is 270. Yesterday our Governor said, "we know this will get worse before it gets better." This pandemic has certainly moved beyond anything any of us could have imagined just a short time ago; an unprecedented event within our lifetimes. The virus spreads quickly, there is no vaccine or medicine available to shorten the sickness, and the only thing we can do is wash our hands and essentially stay away from each other. Social distancing and limiting groups to no more than 10 people in any given place at one time have become one of our new normals.

Our public schools and all dine-in restaurants and bars are closed by executive order of the Governor. Most retail stores across the country are closed or open for very limited hours. People around the world are anxious and even panicked as this global pandemic explodes. Entire countries are sheltering in place, even as residents in 4 states in this country have been ordered by their governors to stay at home or shelter-in-place. There is a national shortage of toilet paper, hand sanitizer and even baby formula and diapers, and the stock market continues to tumble.

Our community college and university campuses are almost ghost towns as we have been ordered to move to all remote instruction and mass teleworking with only designated personnel allowed on campus and very limited services available in-person. Our students are frightened and disheartened — on Friday we postponed our Commencement Ceremony — the biggest celebration of the year for any educational institution.
Leading without a Playbook
It is hard enough to be a good leader under the best of circumstances, when you have precedence and guidance available to support your decisions. The COVID-19 pandemic did not come with a leadership playbook to guide decision-making or to help leaders plan strategically. In fact, it is essentially impossible to make strategic plans since the situation evolves and changes rapidly, and the guidance and directives from health and governmental officials is a moving target.

I saw a post on social media yesterday that said: "Do you think we can unplug 2020 and plug it back in again?" I agree! An option to start over would be welcome right now. Nothing is normal, we keep trying to find our "new normal" but things are changing too quickly, and we don't have a clue how much longer it will be before we can get off this roller coaster. Leaders are scrambling and struggling with what feels sometimes like the weight of the world, literally, on their shoulders. Leadership is tough under normal circumstances, and again, there is very little normal in our daily lives right now. We are all tired, anxious and afraid.

In full disclosure: I am not a seasoned President having only been in this role for 15 months, and I do not profess to be an expert in leading through a crisis like this — I am not sure even great crisis leaders have ever seen anything quite like this challenging situation. However, I am a student of leadership theories, practices and history, and I pay close attention to the actions and philosophies of successful and great leaders of today and yesterday. As I make my way through the COVID19 pandemic, I am relying on all I have learned about leadership, my 24 years of experience as an executive higher education leader, and the examples from great leaders that I respect and trust to navigate these uncharted waters. To help me lead my Forsyth Tech family through this storm, I am working hard to BE: Calm, Courageous and Confident, and Compassionate, and I want to share my ideas on why these 4 C's can help leaders weather the COVID19 storm.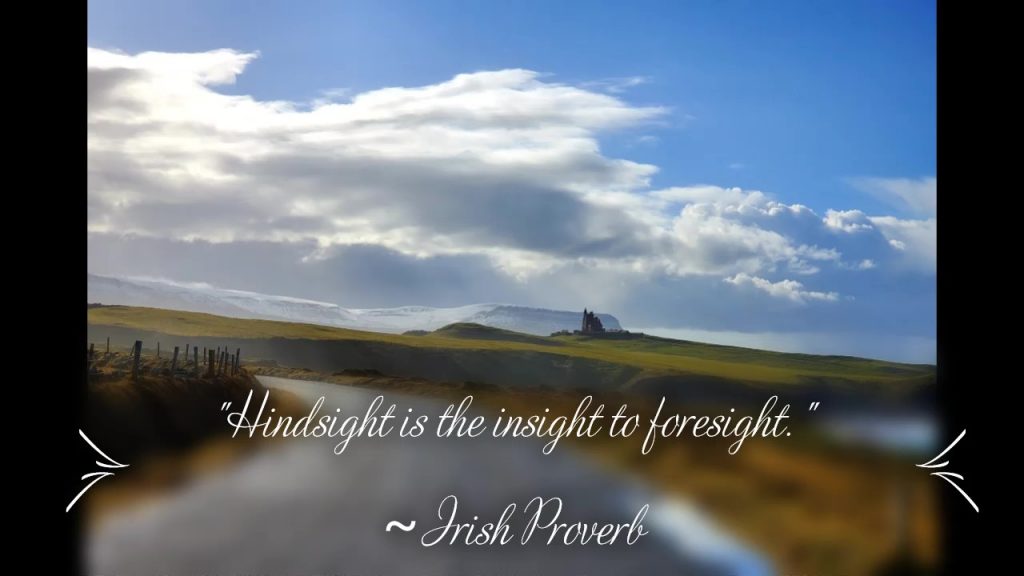 Be Calm
British actor Michael Caine said: "Be like a duck. Calm on the surface, but always paddling like the dickens underneath." This has become my mantra during COVID19 — Be like a duck!

I don't believe that people in leaders are "natural" when it comes to dealing with stress and remaining calm under pressure, but I do believe that good leaders understand how important it is to "never let them see you sweat" (a famous slogan for Gillette underarm deodorant from the 1980's). Please note, I am not suggesting that leaders should be anything less than authentic and genuine, what I am saying is it is critically important for leaders to learn how to manage their anxiousness and fears and model calm for the sake of the people under their care and responsibility.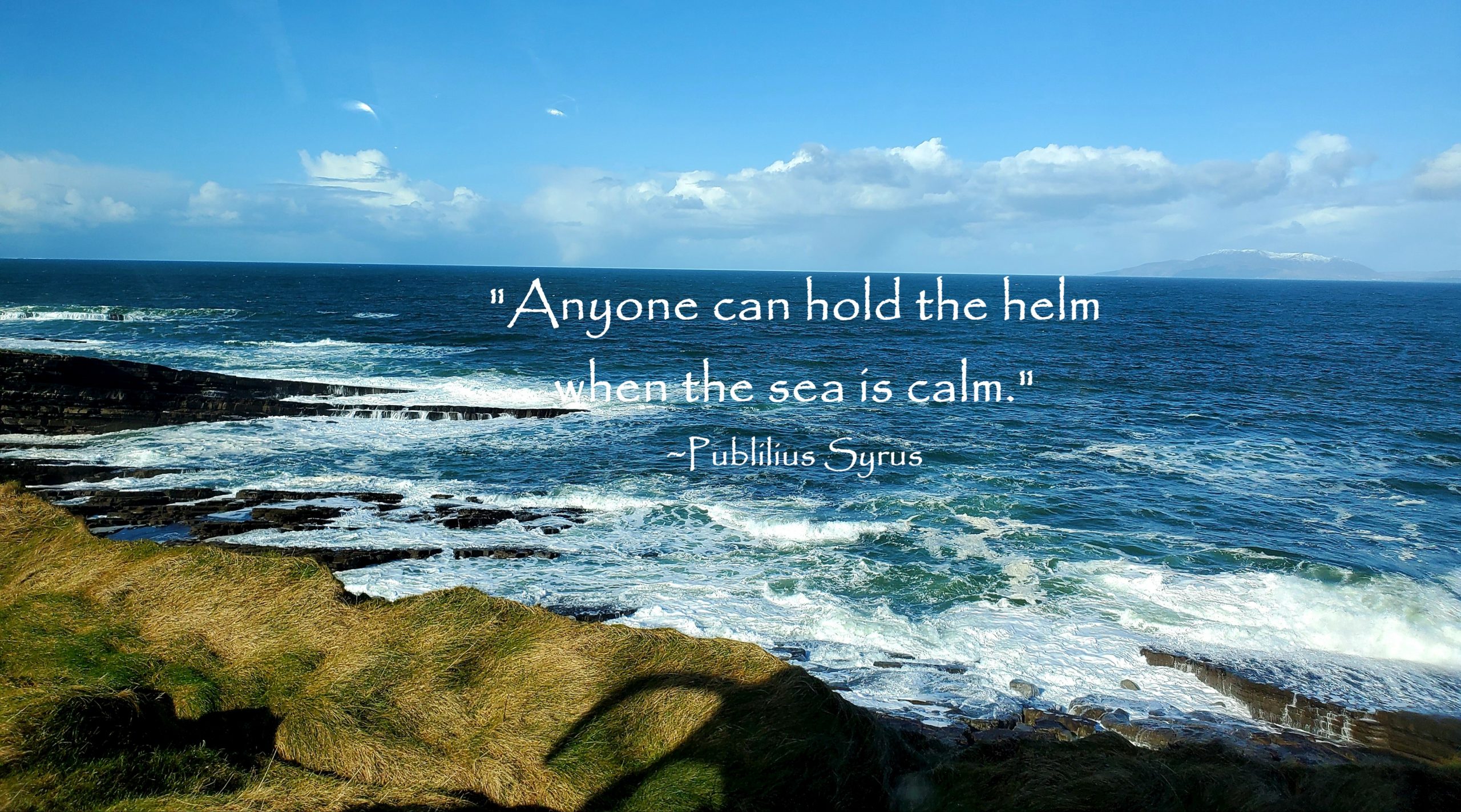 One of the most widely recognized characteristics of a strong leader is grace under pressure — being able to control your own emotions, so you can help others remain level-headed when their emotions are rising or unsettled. Teachers know that projecting calm is the best way to settle down a class — by speaking calmly yet assertively they illicit the emotion in their students that they are projecting.

As we make our way through this COVID19 crisis, or any difficult situation, good leaders will focus on the situation as a challenge rather than a crisis. They will strive to keep order in the chaos, maintaining balance and clarity of thought. The best leaders of challenging situations, will continue to lead with passion and energy, but they will remain in control. They will stand apart because they will focus on people rather than the situation — calmly keeping their people moving forward together and working together to achieve the best outcome. They will make informed decisions and take decisive actions, in a clam and professional manner.
Be Courageous and Confident
I believe all great leaders share these two characteristics: courage and confidence. I would also suggest these two important traits are linked in such a way that one begets the other. Confidence elicits courage and courage engenders confidence.

At the base level, leadership is about confidently forging a path forward and inspiring others to follow you on the path. Leaders who lack confidence and courage often struggle to assuredly inspire others to follow them down any pathway and during times of crisis, the struggle will be significantly exacerbated. Unfortunately, July 2019 survey by Gartner, Inc found only 50% of over 2,800 leaders surveyed reported feeling "well-equipped to lead their organization in the future." Leaders experiencing a crisis of confidence in their leadership ability during normal situations, will likely be grossly ineffective under urgent or emergency situations. A particularly complex event like the COVID19 pandemic that is volatile and unpredictable, may be too complex for them to manage.

Leaders who are equipped to lead and who do so with passion and purpose are naturally self-assured about the qualities they possess that make them good leaders. They feel confident in their abilities and that gives them the courage they need to act in situations without precedence when they are creating the playbook as they go. Organizations that successfully weather storms like COVID19, and come out on the other side of the storm in better shape than before, have conviction and bravery built into their DNA because of leaders who are confident and courageous.
Be Compassionate
Some people think this section is too "touchy/feely", but I believe it is perhaps the most important suggestion of all. When we go through stressful or traumatic situations, it is hard to make it through alone. It helps to, at the very least, have someone who can commiserate with you — one or more people who feel your pain, and who are willing to go through it with you in some form or fashion. Greater Good magazine says " Compassion literally means 'to suffer together.'" When times are tough, suffering alone is far worse than having others to buoy you and help you stay afloat during the storm.

Compassionate leaders genuinely care about the people they lead and are willing to own a responsibility for suffering with them. Compassionate leaders strive to build a collaborative culture where everyone on the team shares ownership for the organization's vision and works cooperatively on the goals and actions that will help them achieve their goals and reach their vision. Compassionate leaders are active listeners and their teams members know they are important because the leader takes time to talk to them and is truly interested in hearing what they have to say. Compassionate leaders invest their time in their people and actively demonstrate they care by their actions.

I believe compassion is a trait that all great leaders embody and it is an important characteristic to possess under normal circumstances. When faced with an emergency situation, and particularly during an unprecedented crisis like a global pandemic, it is even more important for leaders to remain compassionate. Over the past few weeks, I have shared comments like "we are all in this together" and "we will get through this together" time and time again, both in my written messages and my verbal communications. I don't take those sentiments lightly and I don't say them carelessly — I share them from my heart because we are in this crisis together and I want my team to know that we are suffering together. I believe it is important for my team to feel my compassion and I believe it is making a difference.
Only Time Will Tell
Only through hindsight and history will we know if we have over- or under-reacted as leaders and decision-makers during this worldwide crisis. If my leadership decisions are deemed to be overreactions, I can live with that. If however, I under-react or react too slowly and risk the health and safety of those under my responsibility, whom I care deeply about, I will struggle to live with that. Right now, we are all simply doing the best we can to get through this trying time together. Best of luck to those who are in leadership roles during this unprecedented time — Be calm, confident and courageous, and compassionate as you write this playbook and guide our way!
"Know that while this might last for a while, it will probably not last forever. Think marathon, not sprint but even marathons do eventually end.
You stay sane by just running the mile you're in."

Laura Vanderkam
We are all in this together and will get through this challenge. Let's just run the mile we are in.